Finally, I've got my hands on what has to be the most eagerly awaited 6 planners in a long time!  Each runs from July 2016 through to December 2017.  MAMBI commissioned different designers to create some very different feels to this year's planners.  Previously, the "guts" were identical, but, like Erin Condren (who released two different colourways last July), MAMBI have realised that they need to cater for different tastes.  And they've done a fabulous job; the new Happy Planners are absolutely gorgeous – let's take a look:
First there's Make Every Day Count and Sugar and Type, both designed by the same team.  Make Every Day Count has a bold striped cover and fabulous foil centre piece, whereas Sugar and Type is polka dots and gold lettering. Inside both planners, the monthly dividers continue the monochrome feel with added gold foil touches for a bit of bling.  This is for those of you who are achingly cool!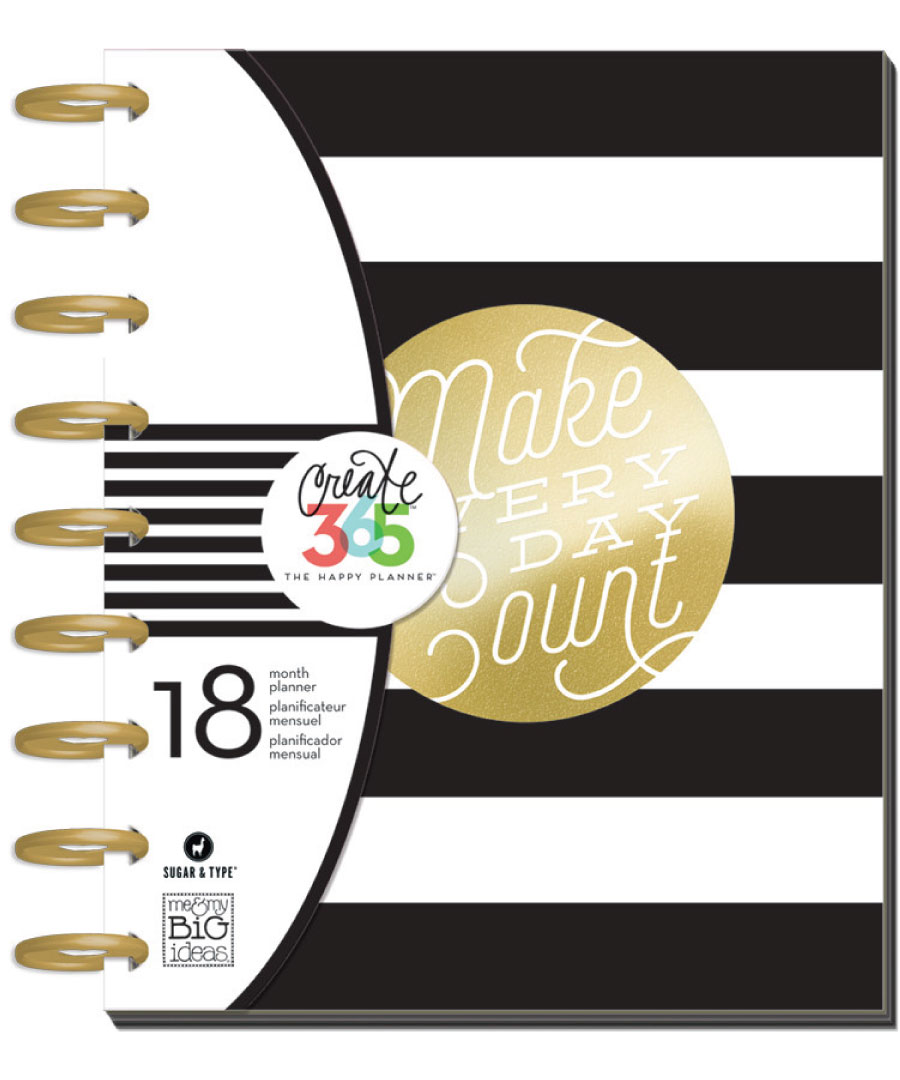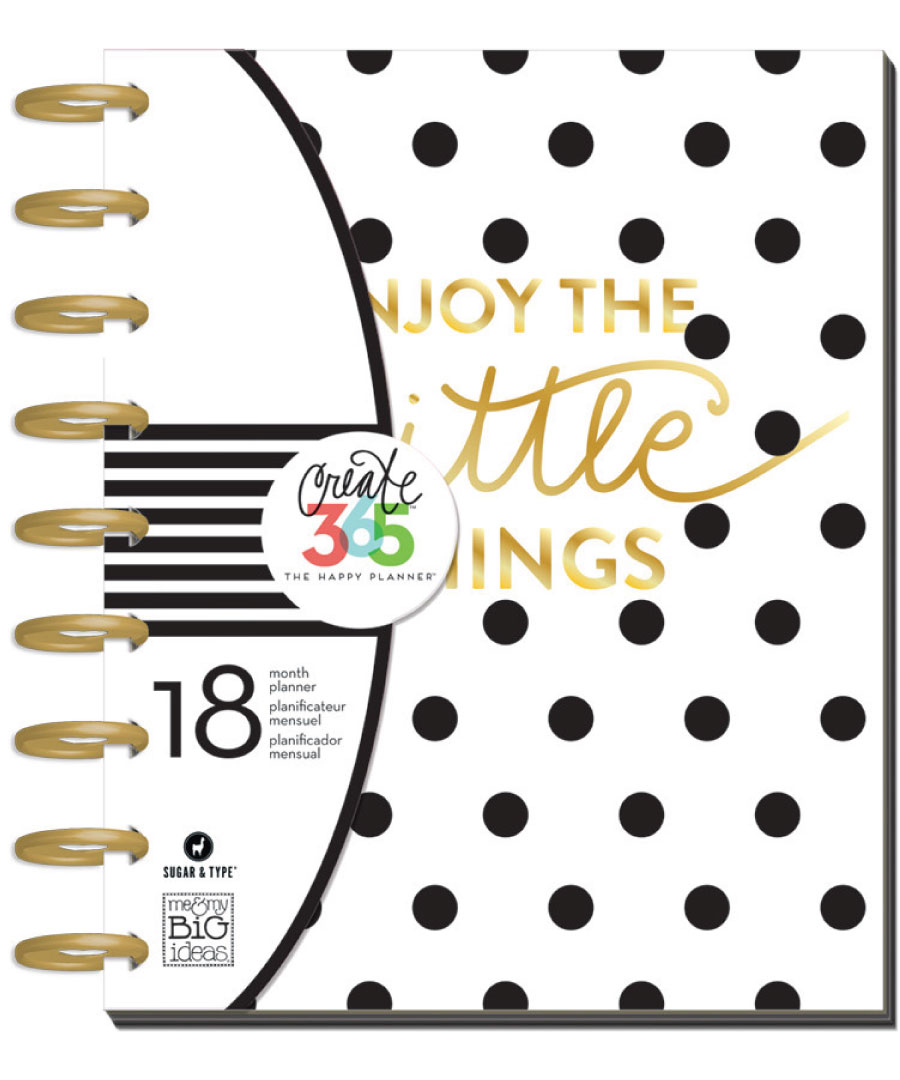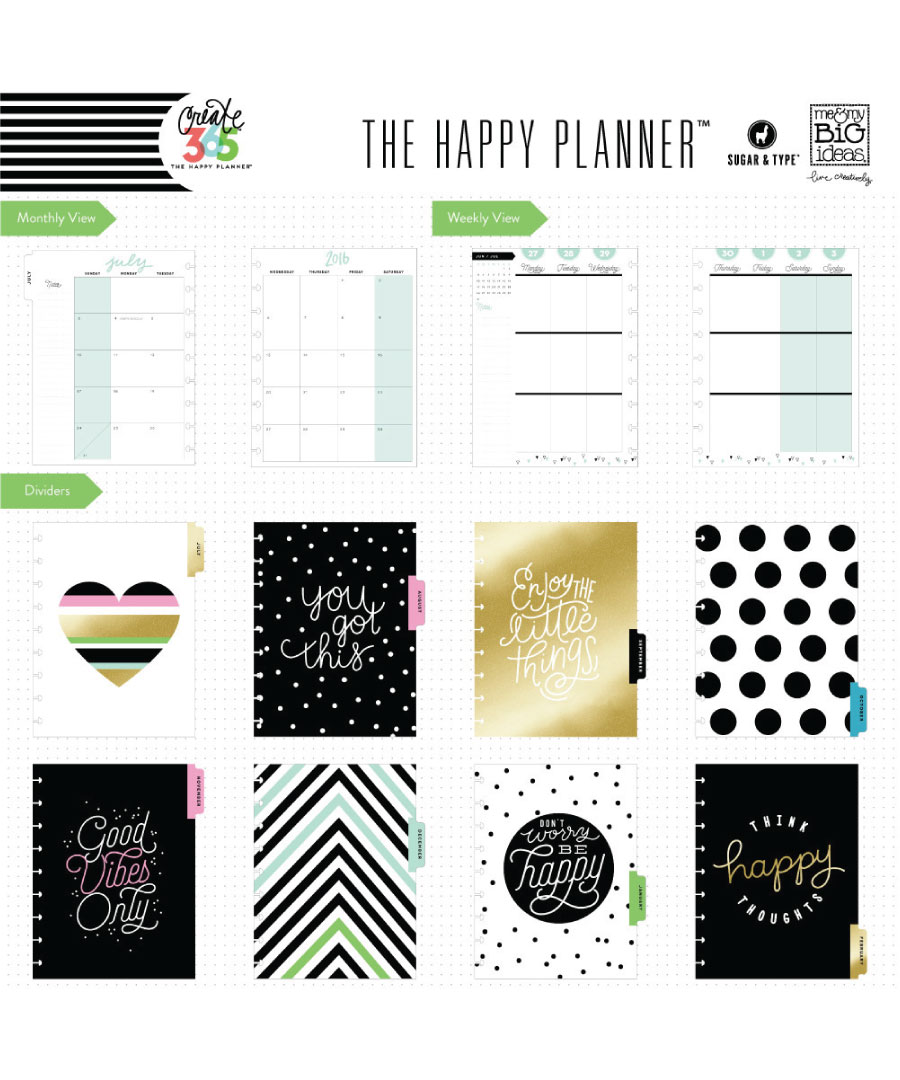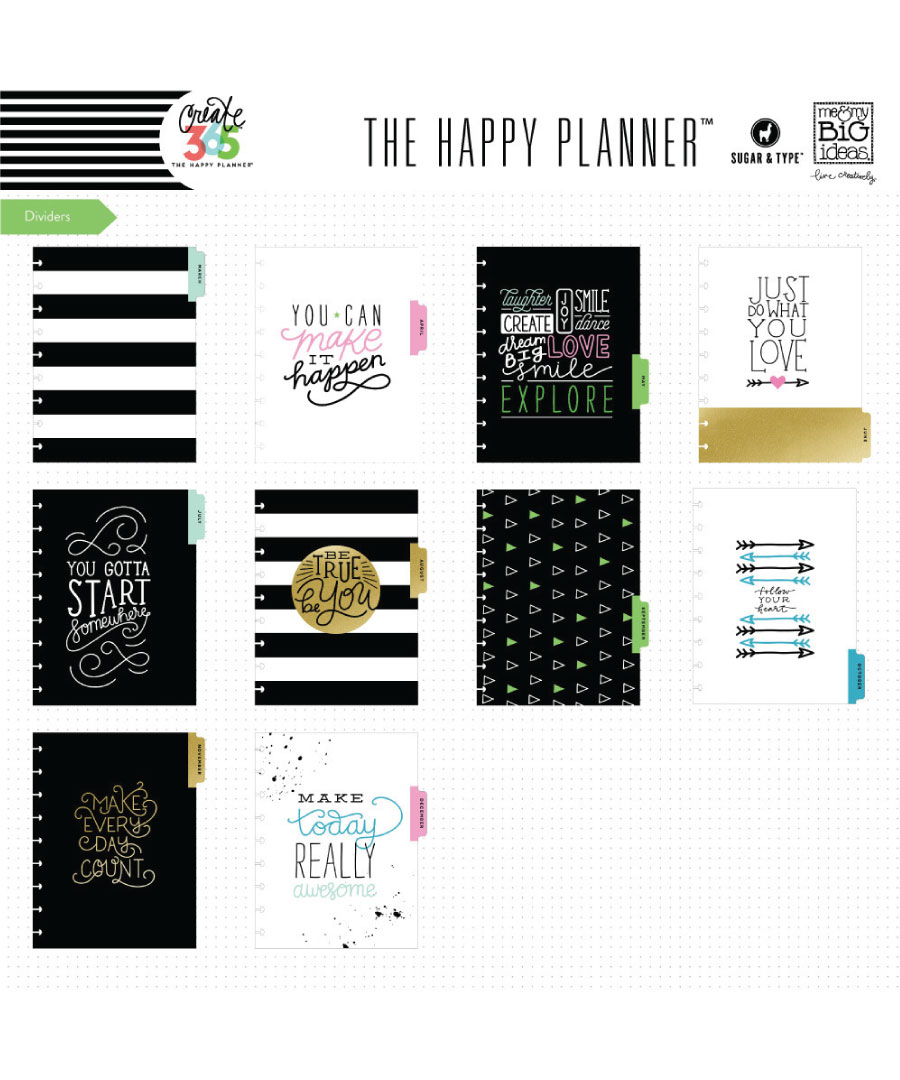 Moving slightly away from the purer monochrome, but still maintaining the bold stripes, we find ourselves at Botanical Garden – a mix of the strong, almost empowering feel of the first two planners, but with a softer, floral edge.  The gold foiling remains, but with a cottage garden feel to the inserts; the bright palette compliments the monochrome and gold perfectly.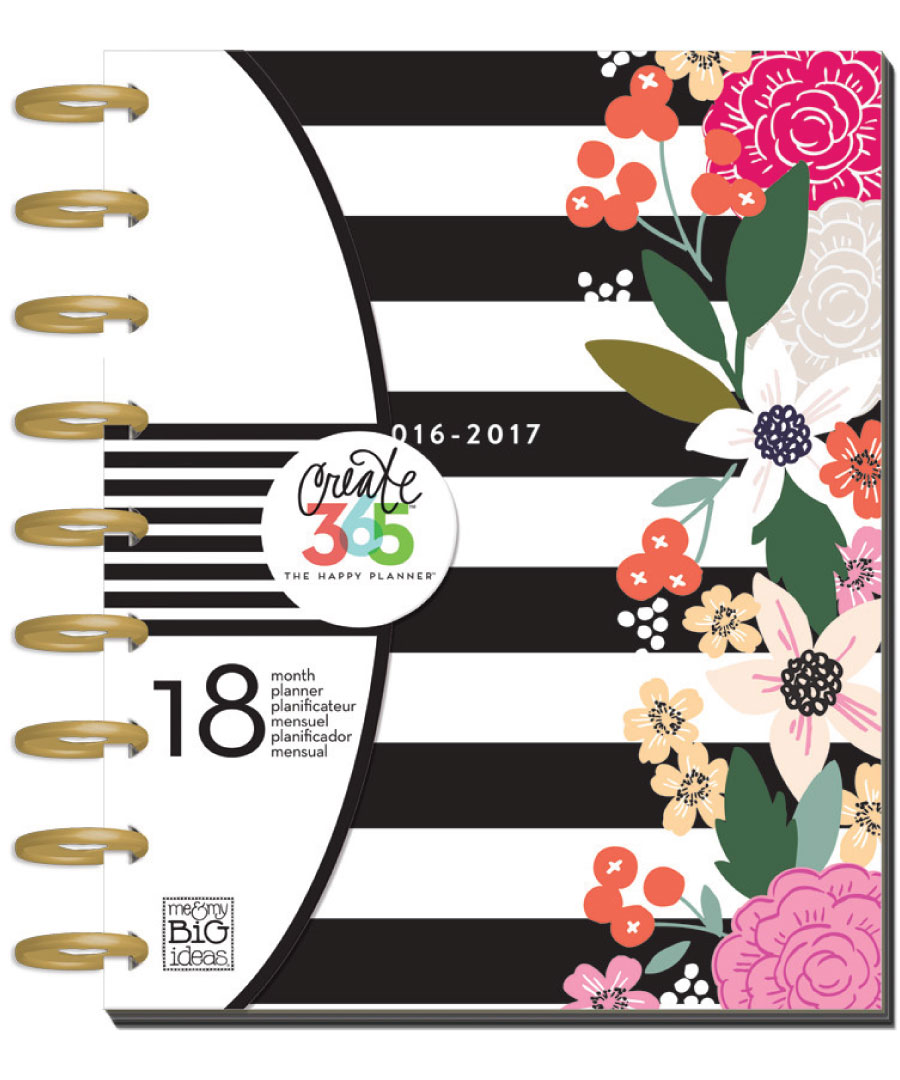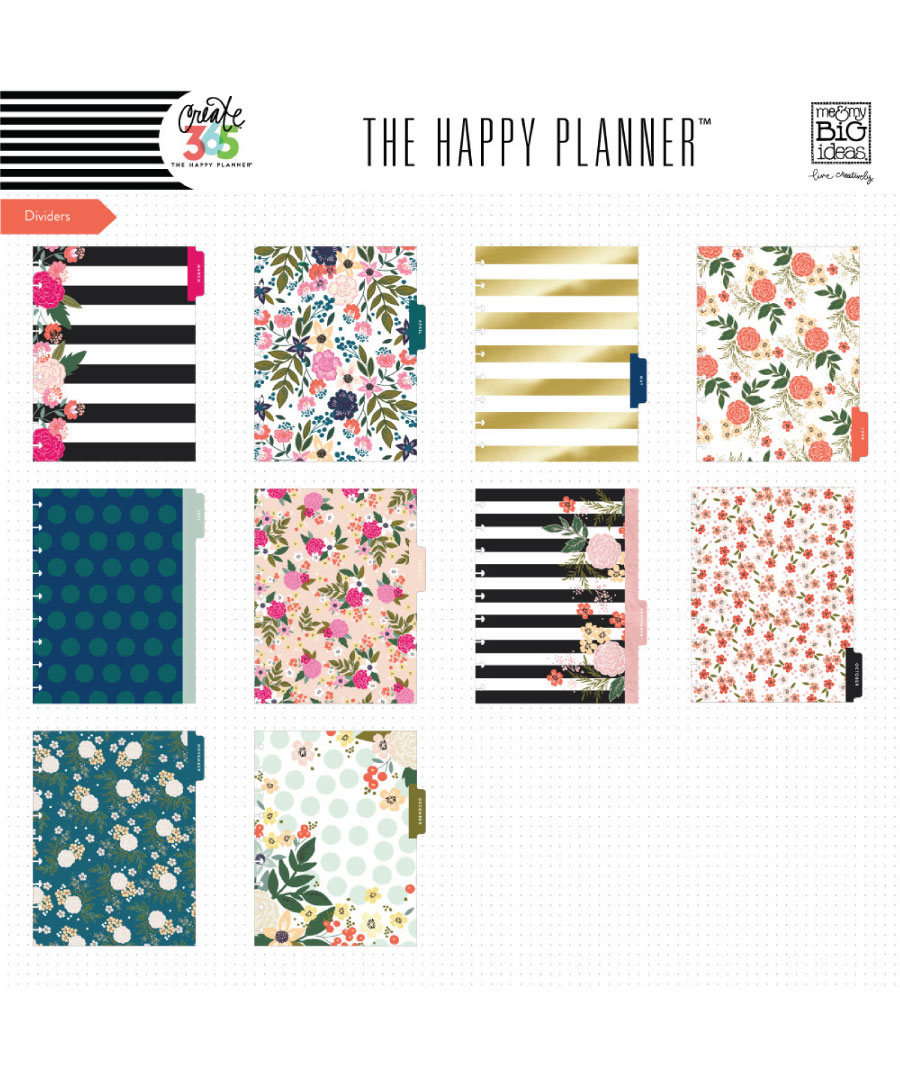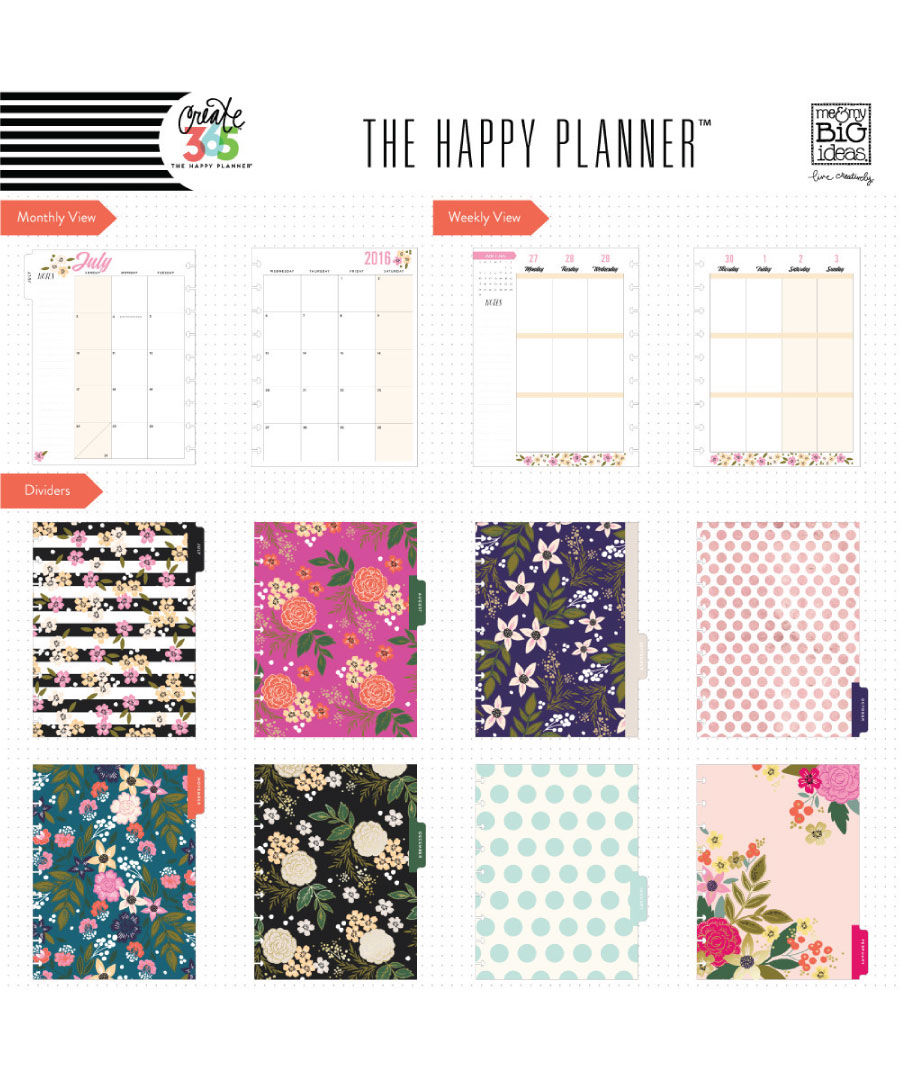 Next up is Peony Florals, with its gorgeous peony cover and wonderful "just be happy" message, this is, for me, the prettiest of all the covers.  For one, it's unique – lots of other designers are using foiling and various other techniques in their designs this year, but to take a photograph and use that as a design cover is totally different.  Inside, cerise pink makes a real splash, complimented by a wonderfully vibrant teal.  This screams happiness and summer fun to me, and I love it.  The gold foil remains throughout, as do the inspirational quotes.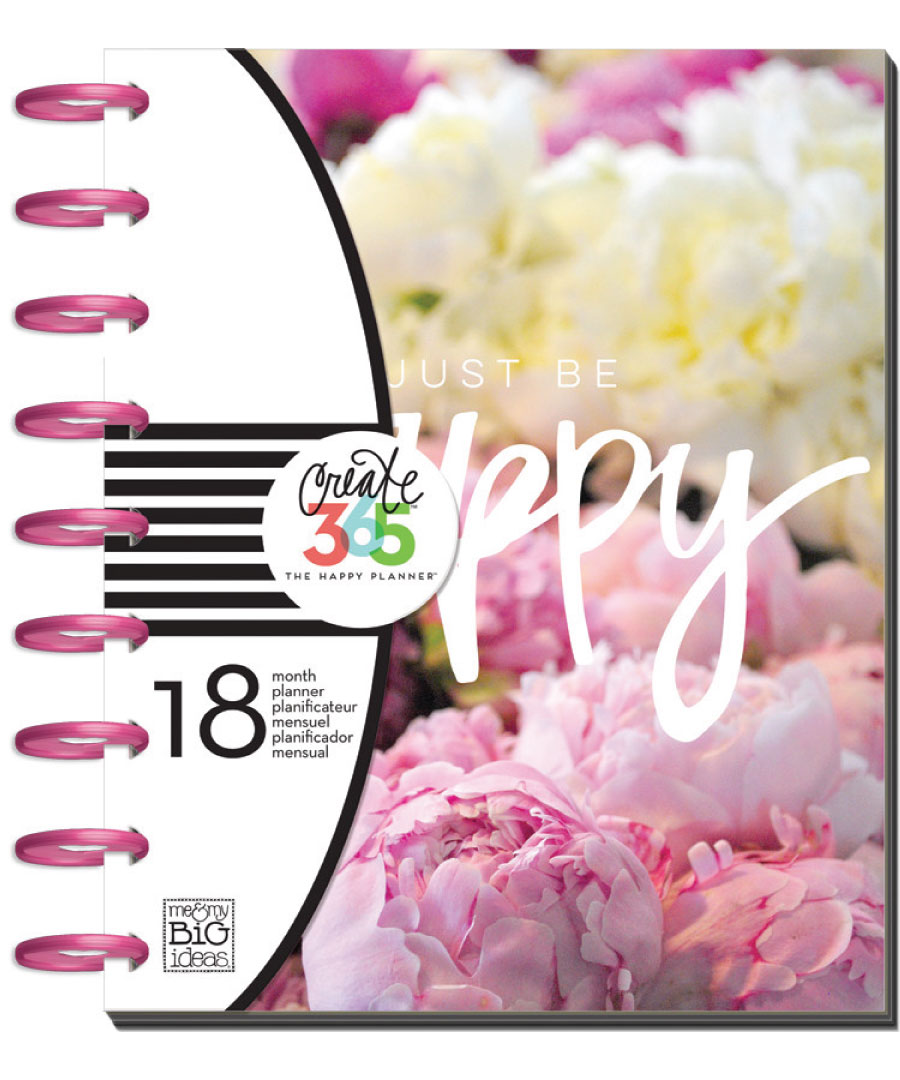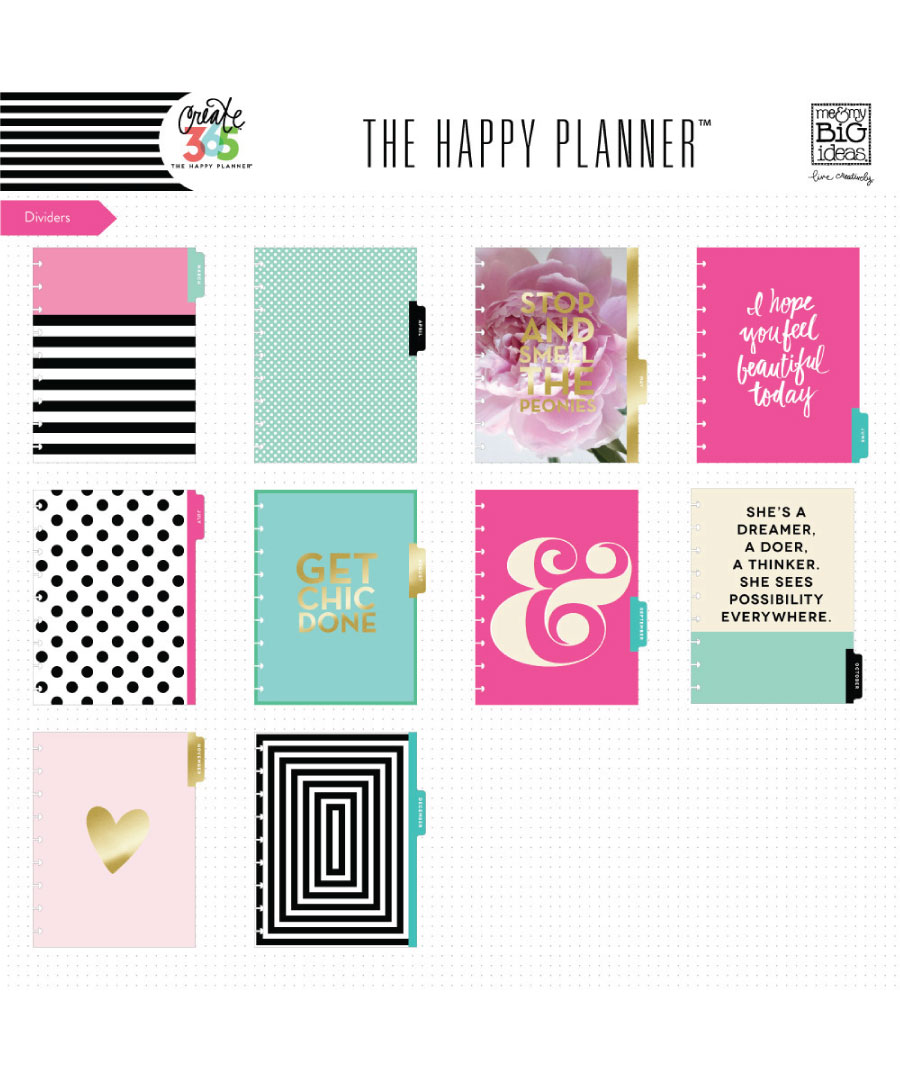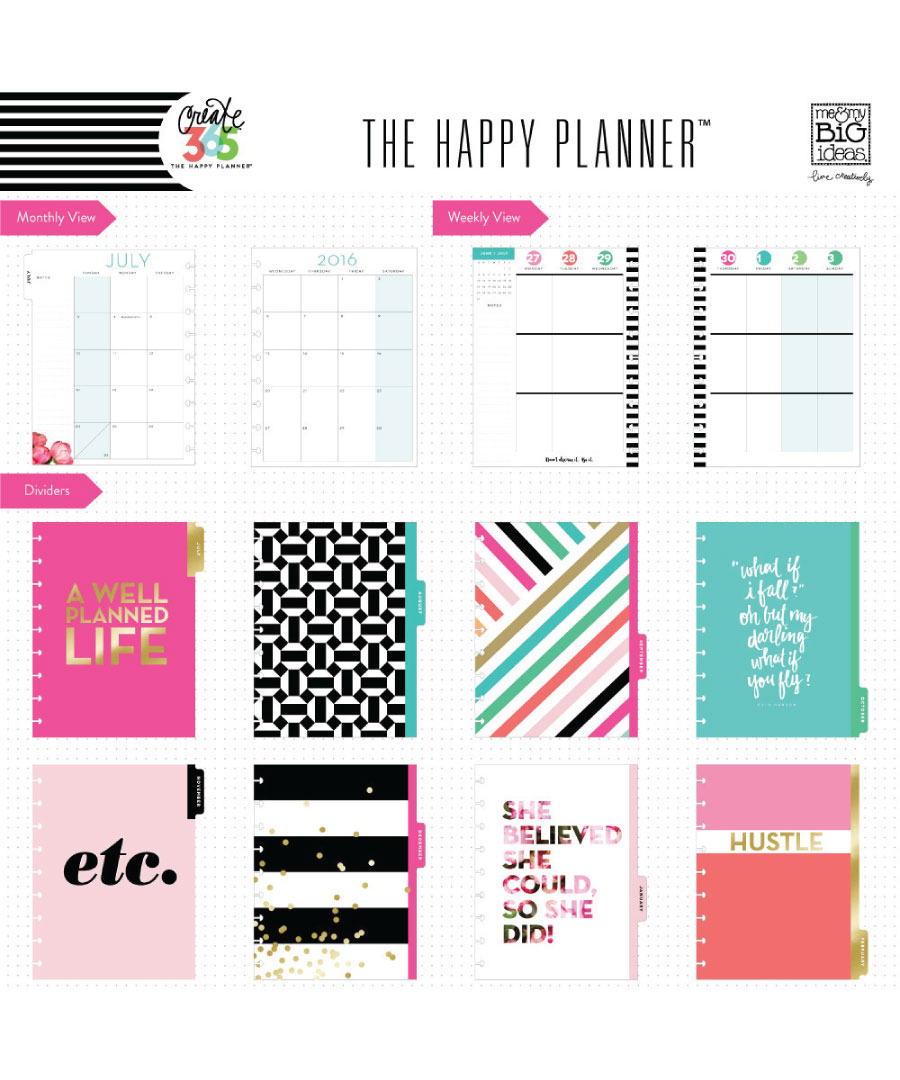 The last of the regular sized planners is Hello Life and this takes a different design direction again; this time into pastels and watercolours. If I'd asked MAMBI to design a Suzy Stick It planner, this is what I would have expected – with the gorgeous peaches and teals, using brush strokes and with gold highlighting, this is delicate beauty at its best. Totally unique to MAMBI, the feel is modern, relaxed and bohemian, transporting you away to dreamlands.  How could you not fall in love with this?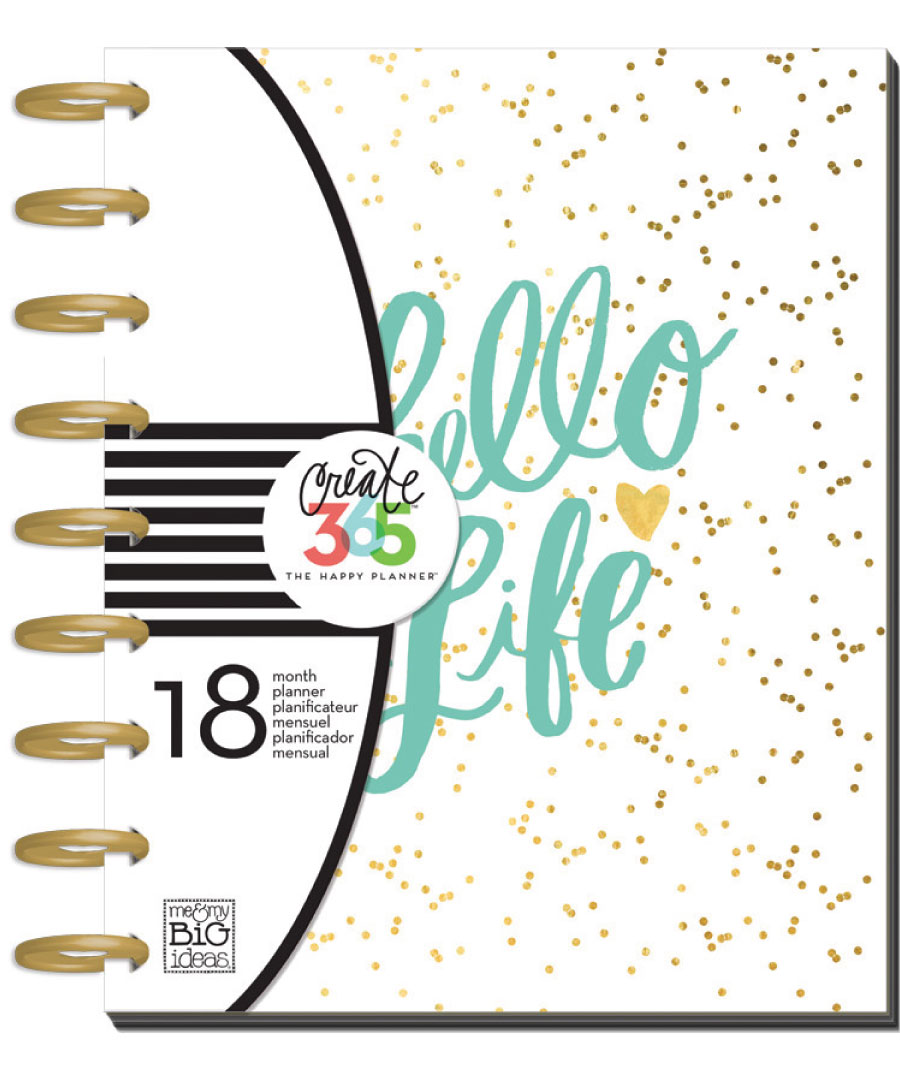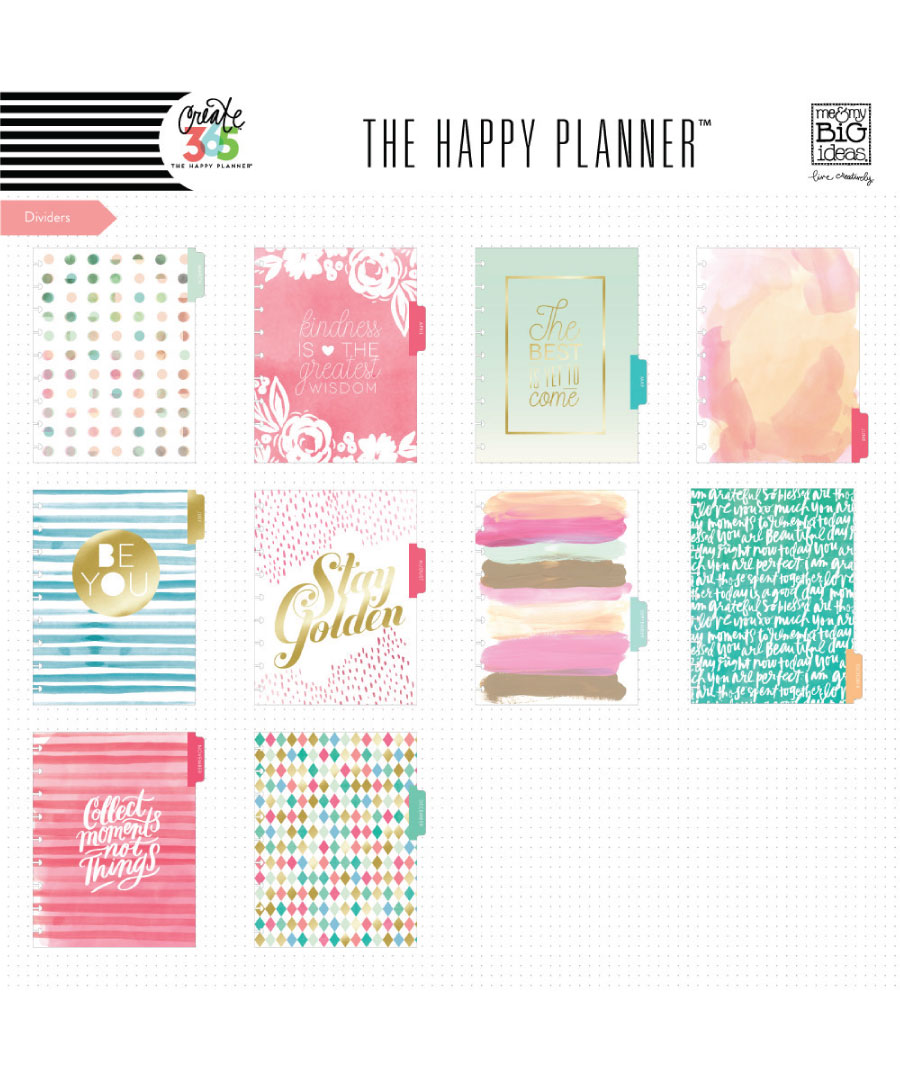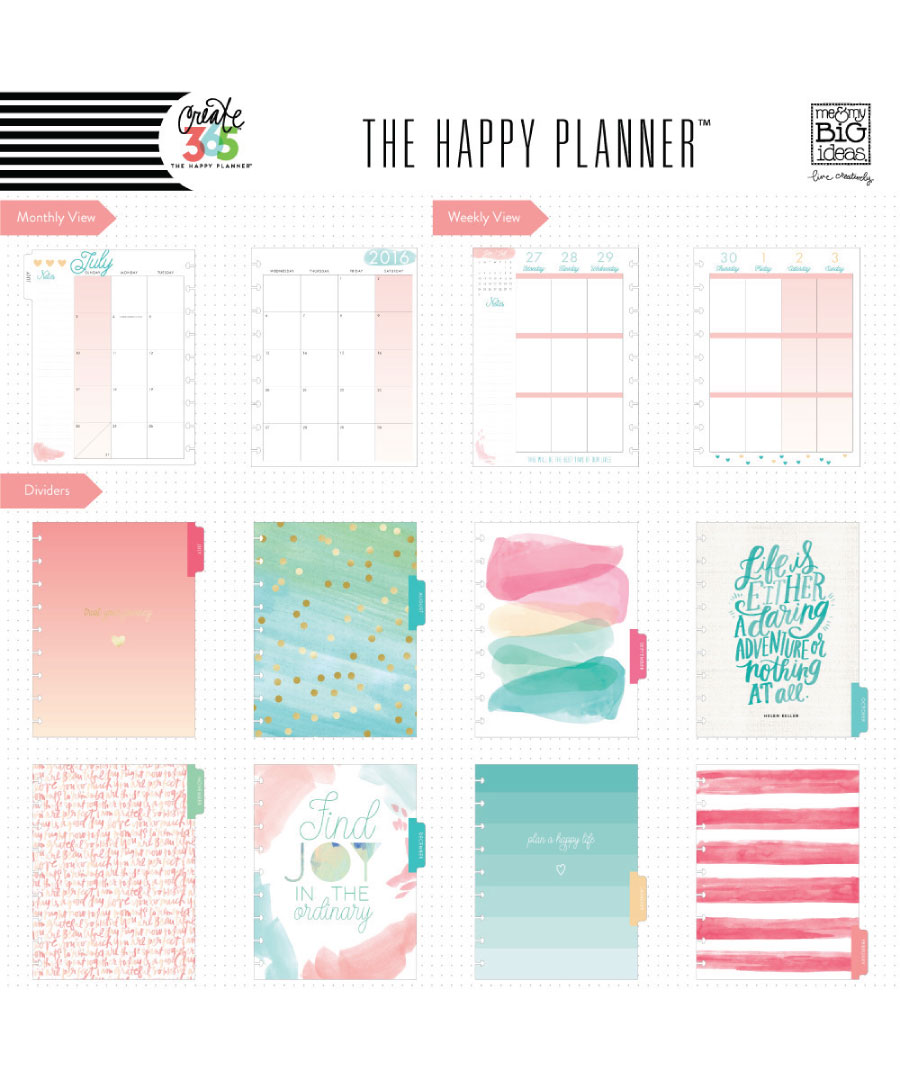 No canter though the new MAMBI planners would be complete however without a look at the gargantuan Stay Golden.  With the cover measuring over 24cmx29cm this gentle giant is for you serious planners! MAMBI continue the watercolour theme from Hello Life – the dividers and page layout are the same but everything is just so much BIGGER.  Don't get me wrong, I love it, but it's a desk planner, not one to be carried around on a daily basis, at least, not by me!  The size makes it perfect for those of us managing a large family or combining two or three planners into one. It wouldn't look out of place at work or sat on the hallway table – this planner screams "I mean business".  And, though I can't quite work out what I need such a beauty for, I have until July to work that out!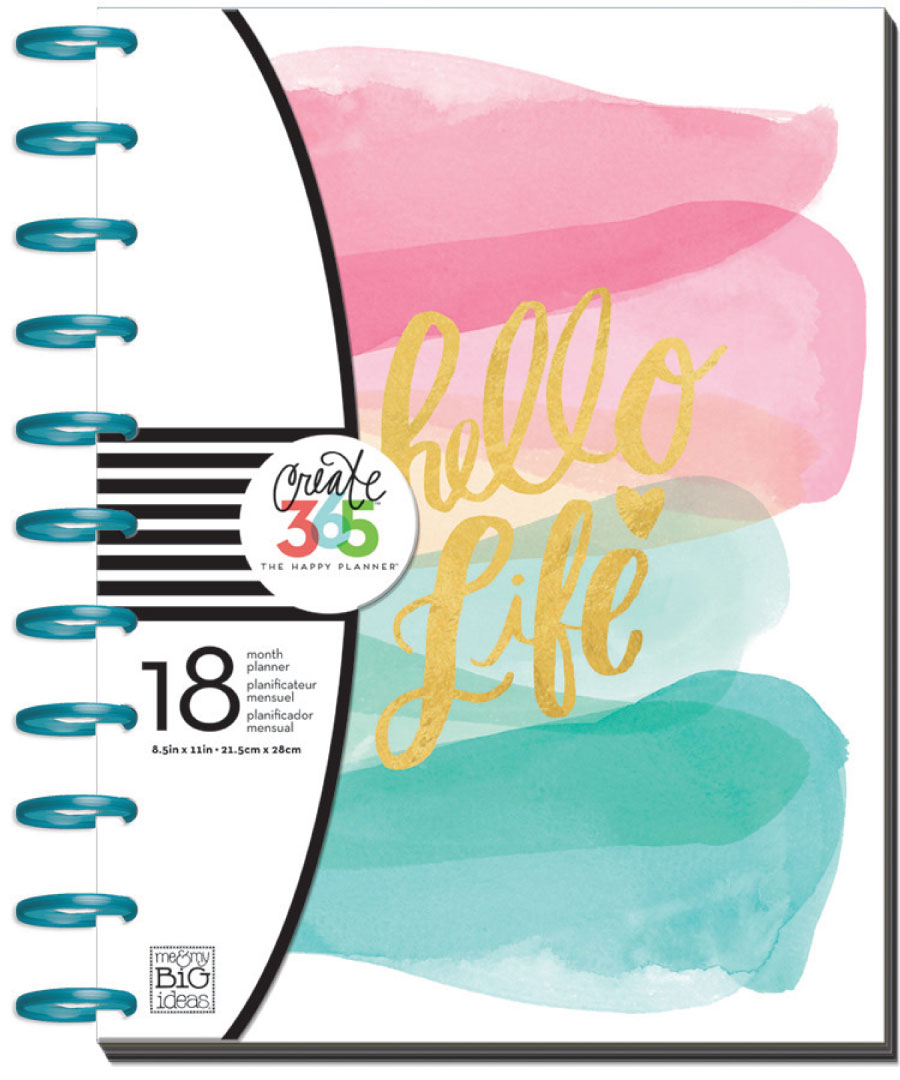 So, which one will I choose?  At the moment I'm not sure, but it's likely I'll go for Hello Life (well, it does match the shop colours).  Which one will you go for?  Decisions, decisions…whichever it is, you know where to find it, along with all of the accessories you need to personalise it and make it truly yours!
Suzy x